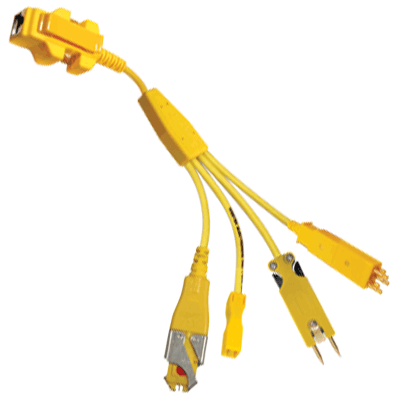 OSP Combi Cord: TC-OSPACGN
TC-OSPACGN
$ 125.00
The TC-OSPACGN OSP Combi Cord is configured with Clip Access/RJ11 jack to 110 plug, 66 Block, 526A, 463A
Reduce truck rolls by having the test plugs you need on a single 1 foot cord!
Why spend in excess of $200+ dollars on multiple test access cords/ Plug-ins that could potentially be lost?
Solution: The OSP Combi.
With the new Westek patented OSP Combi-Cord, every tech will have what they need, when they need it. Time is money and Westek, once again, is bringing time savings and eliminating money waste with the most efficient Combi-Cord design. When your "Truck Rolls" ... "Roll with Westek" and test right the 1st time!