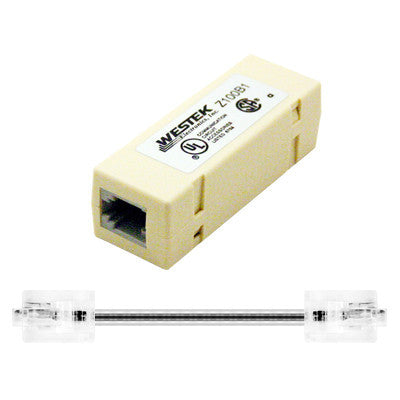 Z100 Filter
TC-Z100B1
$ 8.50
Z100B1 Low Pass RF Filter
 A common mode choke that reduces ingress of signals from AM radio transmitters and amateur radios, it effectively eliminates radio frequency interference (RFI).
Can be used for applications where both data and voice are transmitted over the same copper pair.
Passes only voice band signals while attenuating the higher DSL data frequencies from 5 kHz to 200 MHz.
Compact package, with RJ11 jacks at both ends and includes an RJ11 to RJ11 jumper cord for ease of installation.